Written on 09/17/2015
---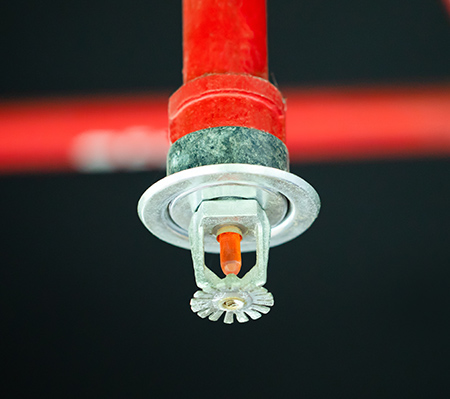 Owners of residential buildings need to take several precautionary steps in order to ensure the safety of the residents, especially when it comes to fire safety. Fires can start quickly, and for that reason, it is important to have a plan in an effort to minimize the fire and maximize the health and safety of those in the building.
Fire extinguishers are crucial in residential buildings. Each unit should have a fire extinguisher that is in good repair and residents should know where to find the extinguisher in the event of a fire. If the residential building has hallways, it is wise to include fire extinguishers in each hallway to promote safety.
While fire alarms might aggravate the bad chef or the person who forgot to put new batteries in the smoke detector, they are life savers when properly maintained. Some smoke alarms are hard wired into the electrical system, whereas others require a battery. It is important that each bedroom have a smoke detector, as well as one in the kitchen and in all hallways.
Evacuation plans are also very important. When those living within the building know what they are supposed to do in the event of a fire, the likelihood of injury or death is reduced.
If you are the owner of a residential building, it is important to discuss all of your fire safety needs with a company dedicated to providing outstanding products and quality customer care. Fire Extinguisher Sales & Service has been in business since the mid-sixties and has provided comprehensive fire safety equipment to homeowners and business owners alike.
Remember that an ounce of prevention is worth a pound of cure. Owners of residential buildings must place emphasis on providing tenants with working fire extinguishers, smoke alarms, and a detailed evacuation plan in order to promote safety. To equip your residential building with today's most reliable fire safety equipment, contact us today!