Written on 08/14/2015
---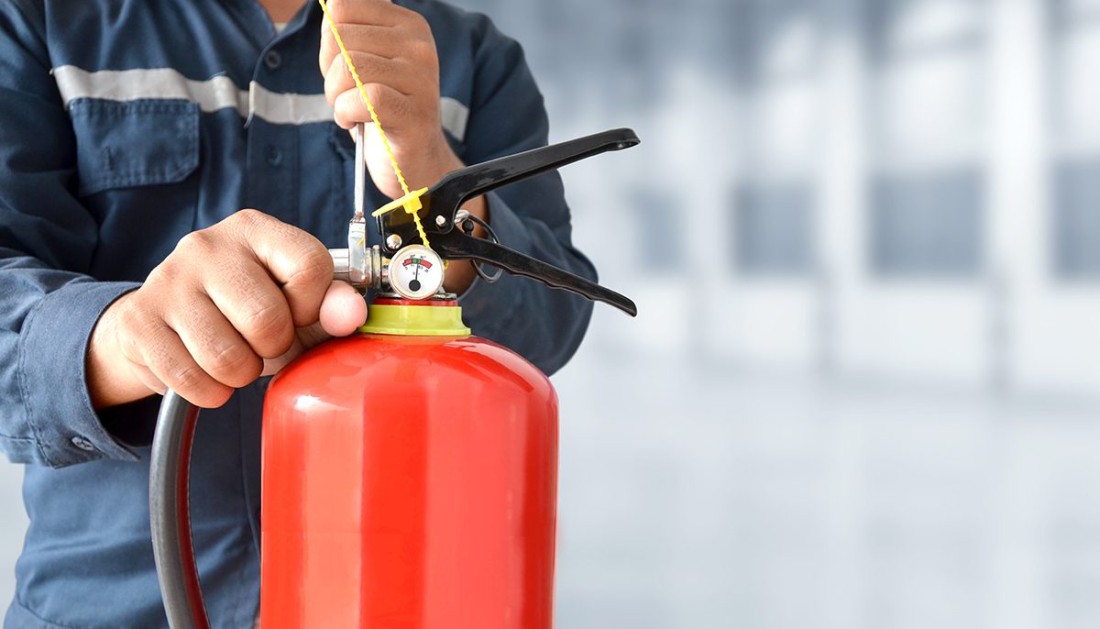 We typically have that bright red fire extinguisher sitting somewhere in our kitchen, garage, or closet. Once we buy the fire extinguisher, we don't think much about it again. However, that extinguisher can end up saving your life and home; So, you want to be sure it's working perfectly from the moment you purchase the fire extinguisher to the moment you might need to use it. Checking your fire systems is always important because you never know when it will come into use.
Fire extinguishers have a shelf life so they will only last for 5 to 15 years.
When you first purchase an extinguisher, you should check the tag for the manufacturer's instructions and the dates. This helps you determine how long your extinguisher should last with the proper care.
If the extinguisher has a gauge, the gauge should be checked each month because it must be properly charged for extinguisher to work.
If you have an older fire extinguisher without a gauge, then the fire extinguisher needs to be checked by professionals each year.
To keep track of your extinguisher's maintenance, the professionals should give you a hangtag recording of their services and maintenance as well.
Portable fire extinguishers are different than regular extinguishers in that portable extinguishers can last forever with proper maintenance. If you've had a portable extinguisher for a while, you can have it hydrostatically tested to see if it's in good condition. The test exposes your extinguisher to high pressure to check if the shell holds up. If the shell passes the test, then you can keep the extinguisher for a few more years.
Often, extinguishers will need to be fixed or replaced for a few reasons. Each extinguisher has a seal around the neck that can break down or weaken. If this happens, the compressed air escapes and lowers the pressure in the extinguisher. As a result, the extinguisher cannot work and should be replaced.
You will also want to replace an extinguisher if the hose is cracked or blocked with debris because the extinguisher will not function. If the fire extinguisher has a missing locking pin on the handle, a broken handle, or a missing hangtag, then you need to fix or replace the extinguisher.
Keeping up with maintenance is important to ensure your fire extinguisher is always working. At Fire Extinguisher Sales & Service, we provide maintenance for all different types of extinguishers. If you're in need of any type of fire system service, then contact us today for professional assistance!